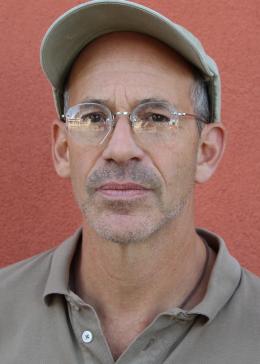 Alumni
Assistant Adjunct Professor
Based In
Davis, California (USA)
Kurt Kornbluth is an associate adjunct professor in the University of California, Davis, Department of Biological and Agricultural Engineering. He is the founder and director of the UC Davis Program for International Energy Technology (PIET) and D-Lab. 
As director of the UC Davis D-Lab, Kornbluth has worked with the Horticulture Innovation Lab to adapt technologies and has also helped train students, innovators and practitioners in D-Lab design methodologies for horticultural development. 
In 2017, Kornbluth received the UC Davis Chancellors Global Engagement Award for his efforts to connect students with projects abroad. Kornbluth worked with Amy Smith at the MIT D-Lab during its inception and also served as an onsite engineer for the "Emergence" village micro-utility project which electrified two rural communities in Bangladesh. He has also worked with Whirlwind Wheelchair International (WWI), managing and implementing technology projects in Africa and Central America. Kornbluth holds a patent for his venturi-based biogas fuel system designed specifically for the DEKA Stirling Engine.
D-lab aims to develop projects and curricula that address issues of energy, sustainability, and equity. To this end, Kornbluth's research and education program focuses on three main themes: campus zero-net energy and climate neutrality; creating and expanding client-focused, project-based design education; and offering meaningful global experiences for UC Davis students to work with underserved communities. In 2012, the UC Davis D-Lab was one of six international universities honored with a USAID "Higher Education Solutions Network" grant to build and develop a worldwide network of design for development innovation centers. 
Kornbluth has a Ph.D. in Mechanical Engineering from UC Davis, an M.S. in Mechanical Engineering from San Francisco State University and a B.S. in Mechanical Engineering from Michigan State University. 
When I'm not working, you can find me…
Playing with my 7-year-old son, swimming, biking or laying under a classic car.
Favorite fruit:
Pomegranate
Organization(s)