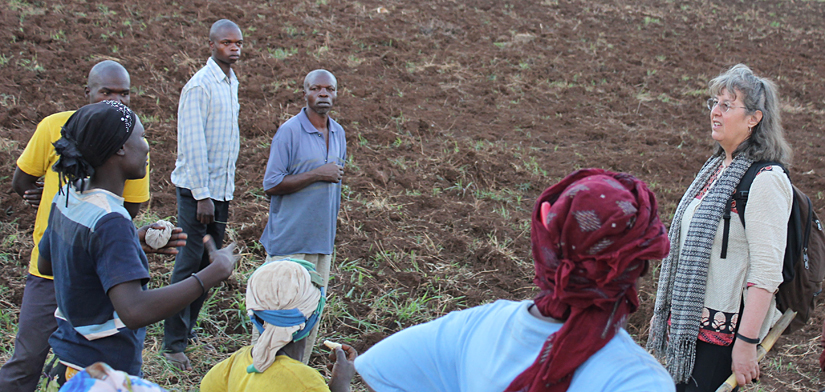 Post-conference update: You can find the video of Kate Scow's talk in the online conference video, beginning at about 52:00.
Kate Scow, UC Davis soil science professor, is one of the featured speakers for the "United Nations Sustainable Development Goals Conference: Research to Action on the African Continent" on Jan. 23 at UC Davis.
She will give a 15-minute, TED-style talk on participatory research and other aspects of her agriculture work in Uganda on the Horticulture Innovation Lab project, "Developing farmer-led irrigation solutions."
In 2016, Scow gave a 5-minute lightning talk on the same project, which you can find here as a preview for her upcoming talk: https://youtu.be/VqRV1RsnN3g
A public livestream of the conference's main sessions will be provided, beginning at 8:30 a.m. PST, Jan. 23. Registration to attend the conference in person is free for faculty, students and staff at UC Davis, UC Berkeley, Stanford and UC San Francisco.
One of the other featured speakers at the event is related to another Feed the Future Innovation Lab led by UC Davis: Michael Carter with BASIS will speak about bundling risk management technologies for smallholder farmers.  See the event agenda for more speakers and other details.
Integrating social and environmental sciences for greater impact
The conference will focus on breaking down traditional academic silos to help solve grand challenges in Africa related to the UN Sustainable Development Goals. Integrating across disciplines — especially between social sciences and environmental sciences — is important to Scow's work with irrigation and her ability to achieve real-world impact in Uganda.
"Irrigation is such a social technology, as it often requires people getting together to move the water from a source to their plots and then to share the water. So there has to be shared governance, a system to make decisions and resolve conflicts around water," she said.
For women farmers in many countries, the social aspects of irrigation can be particularly difficult if they are not traditionally part of decision making, financial management or land ownership.
"Land access is a huge issue," Scow says in the video. "Women who rent land have the possibility of being evicted. Once land is improved and … there's irrigation support there, then the rent goes up."
Working with farmers and scientists in Uganda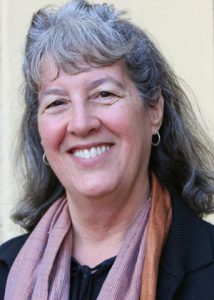 Scow's international team is working with farmer groups at five different sites in Eastern Uganda to test irrigation technologies in close cooperation with the farmers, in order to improve off-season vegetable production. The project team focuses on farmer-led innovation and participatory research processes, to better focus on farmer needs.
"One of the challenges you face is: How do you keep a project participatory?" Scow said. "You constantly have to be on guard to keep bringing it back to that farmer focus, particularly when you have people with a mix of different technical expertise."
In addition to the farmer groups, project collaborators in Uganda include representatives from Busitema University, the Teso Women Development Initiative (TEWDI), the National Semi Arid Resources Research Institute (NaSARRI), and researchers with multiple Zonal Agricultural Research and Development Institutes (ZARDI).
The "Developing farmer-led irrigation solutions in Uganda" project is led by Kate Scow of UC Davis with support from the Horticulture Innovation Lab and funding from the U.S. Agency for International Development, as part of the U.S. government's global Feed the Future initiative. Her team has also received support from the Global Center for Food Systems Innovation at Michigan State University for a related project focused on building capacity for assessing irrigation innovations.
In addition to her work in Uganda, Scow is director of the UC Davis Russell Ranch Sustainable Agriculture Facility and a professor of soil microbial ecology in the UC Davis Department of Land, Air and Water Resources.
More information: