Description
This webinar discusses social transformation, points of leverage, niche regime theory, food systems transformation and an introduction to conceptual frameworks. This was the fourth in the Innovating and Scaling for Social Tranformation Professional Series, held live on March 14, 2023.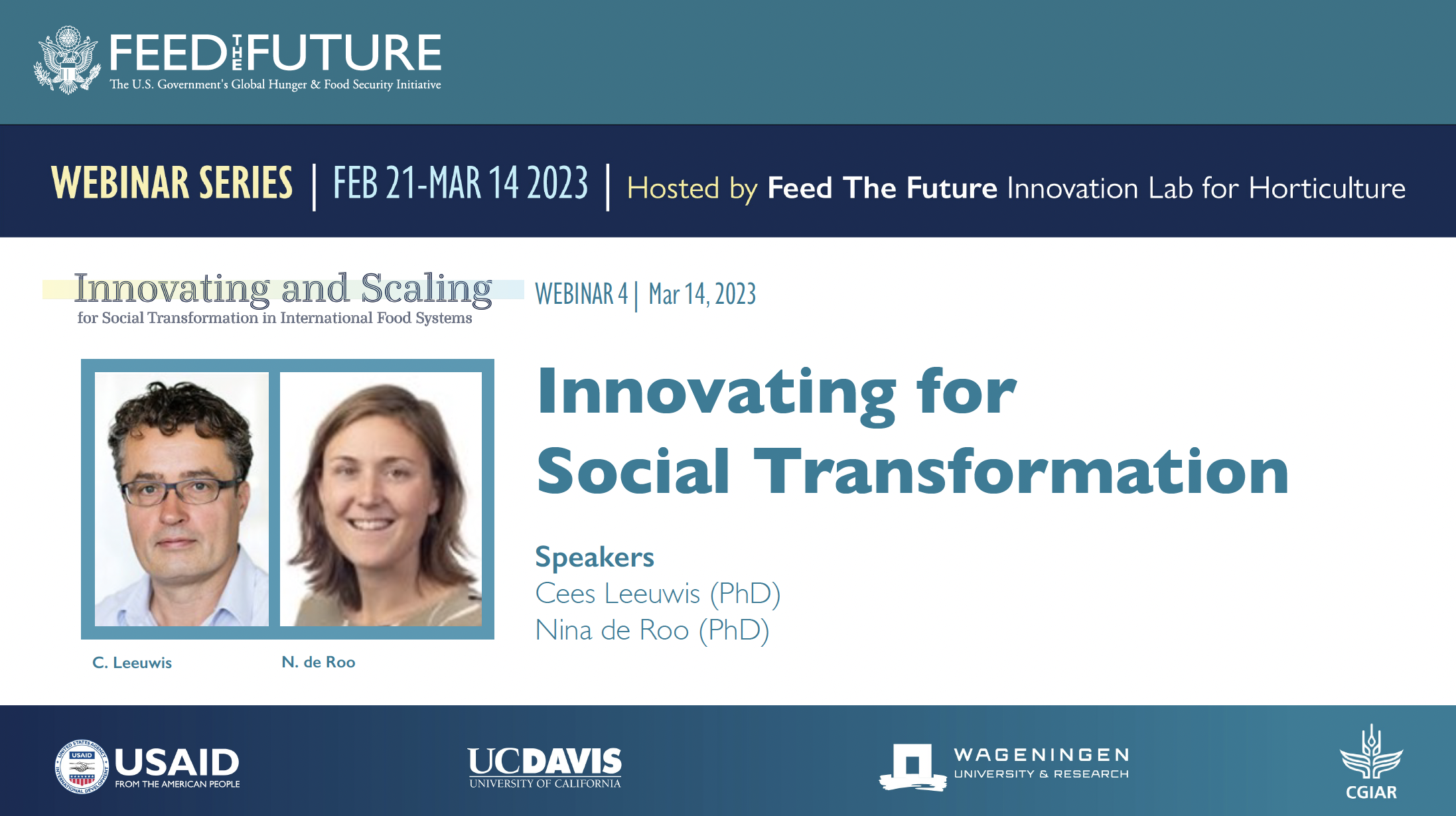 Speakers: Cees Leeuwis & Nina de Roo
Additional Resources:
Leeuwis, C., Boogaard, B.K. & Atta-Krah, K. How food systems change (or not): governance implications for system transformation processes.

Food Sec.

13

, 761–780 (2021). https://doi.org/10.1007/s12571-021-01178-4

 

de Roo, Nina, et al. "Scaling modern technology or scaling exclusion? The socio-political dynamics of accessing in malt barley innovation in two highland communities in Southern Ethiopia."

Agricultural Systems

174 (2019): 52-62.