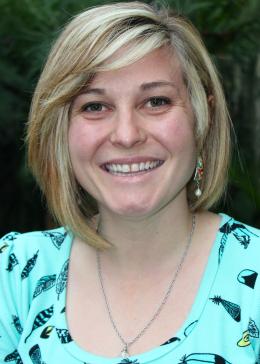 Alumni
Based In
Manhattan, Kansas, USA
Jessie Vipham is an Assistant Professor in Global Food Systems and leads the Horticulture Innovation Lab's project focused on integrated animal-horticulture. At Kansas State University, she is dually appointed to the USAID-funded Feed the Future Innovation Lab for Collaborative Research on Sustainable Intensification and also the Department of Animal Science and Industry.
Vipham is a food microbiologist with a specialization in foodborne pathogens that impact animal and horticulture value chains. She has specific interests in the role of food safety in food security and country development, including experience in the development of value-chain focused food safety programs that seek to measure and mitigate the presence of bacterial pathogens throughout those chains. Other interests include the development of reporting and surveillance systems for bacterial foodborne pathogens in horticulture crops and animal source foods, as well as training and education programs on food safety and food security.
Vipham has research experience in Africa, Southeast Asia, and Central America. She was raised on a family-owned cattle ranch, and has a deep passion for agriculture and its influence on human livelihoods. Vipham holds a Ph.D. and M.S. from Texas Tech University in animal science with a specialization in food microbiology and food safety. She also earned her bachelor's degree in Agriculture Business from Kansas State University.
Favorite vegetable:
Carrots, in all forms.
Best thing about collaborating across borders:
Creating relationships and friendships with people from different backgrounds and cultures. My life has been greatly enriched by these relationships, and they motivate and encourage me.
When I'm not working, you can find me…
At my family's ranch in Nevada. It is my favorite place in the world.
Organization(s)