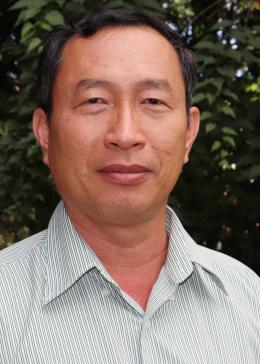 Alumni
Based In
Phnom Penh, Cambodia
Kong Thong is dean of faculty of Agro-Industry at the Royal University of Agriculture and president of Cambodia Association of Food Science and Technology (CAFST). He is the in-country lead for the Horticulture Innovation Lab project focused on building safe vegetable value chains in Cambodia.
Biotechnology is the focus of Kong's research, with a focus on identifying microorganisms that degrade the fibers. Microorganisms indigenous to Cambodia are the main focus of his compost work, for faster degradation. Kong also has professional experience related to chicken and fish production, as well as chicken and fish feed making
He holds a master's degree in Biotechnology from Chonnam National University, South Korea, and also a bachelor's degree in Animal Production and Health from the Royal University of Agriculture.
Favorite agricultural advice? 
Compost making, sustainable agriculture, food processing
Favorite fruit:
Mango and Orange
Organization(s)