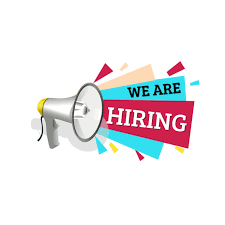 The USAID Feed the Future Innovation Lab for Horticulture is hiring a Communications Manager!
Based at UC Davis at the Horticulture Innovation Lab, this critical position supports applied horticulture research for improved livelihoods in Africa, Southeast Asia, and Central America. Our global research network works with and promotes local leadership to advance horticulture and social innovations, empowering smallholder farmers to earn more income while better nourishing their communities.
This core position will be a key member of the management team and is responsible for the communication strategy, promoting horticulture research for development research and application, social media accounts, newsletters, website management, video development, and information dissemination systems. We are looking for a self-starter that is excited to contribute to the overall mission of the Horticulture Innovation Lab. Ideally, this person will be familiar with international development, agricultural concepts, equity in food systems, and working within and with academic organizations.
Our UC Davis team is joined by our regional hub managers based in Nepal, Ghana, Kenya, and Honduras, and our US based gender, nutrition, and youth specialists. Working cross-culturally is a must, with often early or late zoom calls to accommodate other time zones. We are eager supporters of work / life balance and support hybrid work plans, although being in the office at UC Davis is occasionally required. International travel is occasionally required. The position requires that the communications manager lives in California.
To Apply:
Application Link - Open until Dec 8, 2022
About Us
Funded by USAID and based at UC Davis, we work collaboratively with in-country partners to prioritize thought leadership, research management, and capacity strengthening within Africa, Southeast Asia, and Central America.