Drop by the Horticulture Innovation Lab to explore low-cost innovations that help reduce poverty and nourish the world
When: 12 - 2 p.m., Tuesday, Oct. 16
Where: Horticulture Innovation Lab Demonstration Center UC Davis campus
(See the center's location on the campus map)
In honor of World Food Day 2018, the Horticulture Innovation Lab is inviting the UC Davis community to visit its outdoor demonstration center for an open house. Explore the garden plots and learn about some of the tools and technologies that researchers with this global network are using with fruit and vegetable farmers in Africa, Asia and Latin America.
Get a personalized tour of the Horticulture Innovation Lab Demonstration Center, discuss advances in international agricultural development, and find out more about:
What is a CoolBot?
Does moringa grow in California?
How does a solar dryer work?
Why does good insulation make a difference to some farmers?
Free to attend. Drop by at any time during this open house for a personalized tour or to get your questions answered. Stick around to enjoy refreshments and good company.
Questions? Please contact Archie Jarman, rajarman@ucdavis.edu.
Please share this webpage and print this flier to help us get the word out. See you there!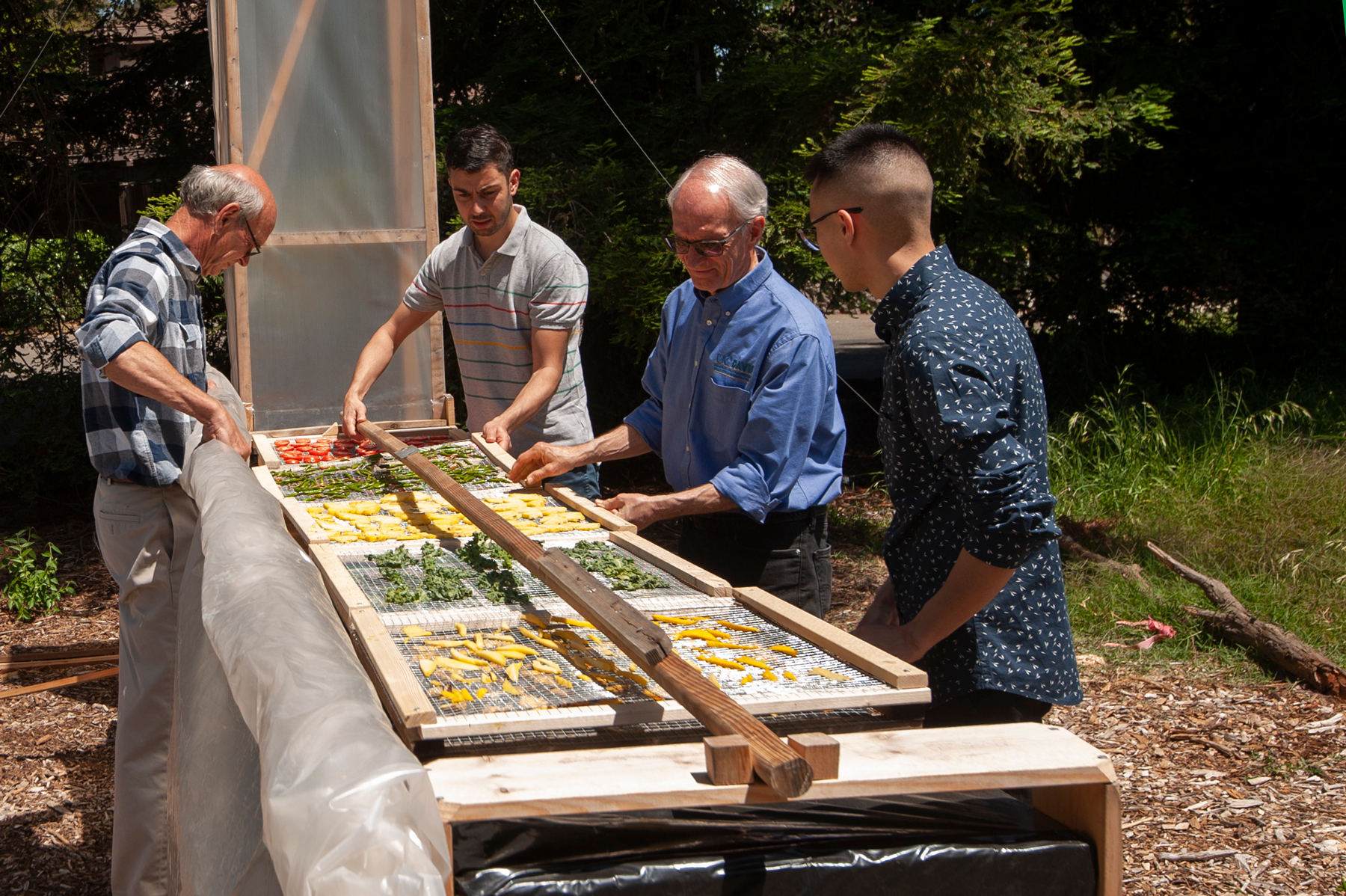 More about World Food Day
World Food Day on October 16 officially marks the anniversary of the creation of the Food Agriculture Organization (FAO) by the United Nations in 1945. In 2018, the theme for World Food Day is "A #ZeroHunger world by 2030 is possible." Learn more about World Food Day from the FAO.
More about the Horticulture Innovation Lab
The Horticulture Innovation Lab is a global research network that advances fruit and vegetable innovations, empowering smallholder farmers to earn more income while better nourishing their communities. The program is led by a team at UC Davis, with funding from the U.S. Agency for International Development, as part of the U.S. government's global Feed the Future initiative.