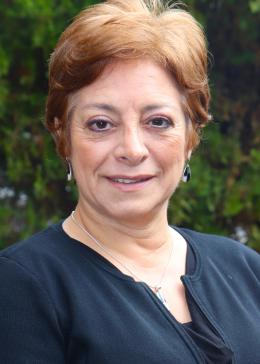 Alumni
Based In
Davis, California (USA)
Beatriz Rodriguez Abogado previously worked as an executive assistant for the Horticulture Innovation Lab. As such she managed the logistics of the local and international events, prepared expense reports, and supervised office operations. 
Beatriz has 29 years of experience in general administration, organizing all types of events, including presidential and governors visits and international meetings. Beatriz was a member of the Ministry of Foreign Affairs for the Mexican Government, where she worked as the general manager and event planner of three important consulates in the United States, in Chicago, Atlanta, and Sacramento. During her career as a diplomat she earned recognition from the Ministers of Foreign Affairs office for her professional work during visits to the consulates where she was posted.
She holds a bachelor's degree in business administration from the National Autonomous University of Mexico.
Favorite fruit:
Mango, the texture and the sweetness of this fruit is the best.
3 words that describe me:
I am honest, trustworthy and friendly.
What is your favorite travel tip?
Travel light, make the most of your clothing combinations to carry less.
Organization(s)