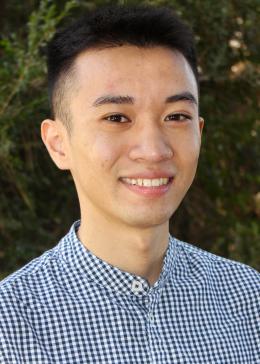 Alumni
Based In
Davis, California (USA)
While working as a project analyst for the Horticulture Innovation Lab, Anthony Phan was responsible for the scaling and commercialization of the DryCard™ technology in developing countries. He also supported program systems and activities for the management team.
Anthony first started working with the Horticulture Innovation Lab in 2015 as a student assistant and gained more responsibilities over the years, eventually being hired full-time after graduating from UC Davis. He is motivated by working with organizations directly and helping them grow. 
Anthony holds a Bachelor's of Science degree in biopsychology with a minor in technology management from UC Davis.
When I'm not working, you can find me ... 
hiking on the West Coast.
Most influential quote:
"The seed must grow regardless of the fact that it is planted in stone." - Tupac Shakur
What do you like most about science?
There is always something new to be learned or discovered.
Organization(s)