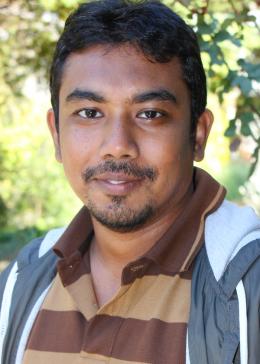 Alumni
Based In
Barishal, Bangladesh
Mohd. Rezaul Islam ("Rana") worked as an associate researcher on a Horticulture Innovation Lab project in Bangladesh focused on examining nutrition impacts of horticultural innovations . At the time, he was employed by WorldFish, and a designed UC Davis affiliate as part of the Horticulture Innovation Lab management entity team.
His work focused on implementing and testing Horticulture Innovation Lab technologies — Coolbot powered cold room, UC Davis chimney solar dryer and an innovative floating garden design — in the field level, along with analysis of the technologies' social and economic impacts. He has experience in land-use system (LUS) economic analysis and speaks Bengali and English.
He holds a Master of Development Studies from Islamic University in Kushtia, Bangladesh in addition to a master's degree in horticulture and bachelor's degree in agriculture from Khulna University in Bangladesh.
Favorite fruit:
Mango
What do you like most about science?
Its examination, procedure, and explanation about anything.
Best thing about collaborating across borders:
Getting to know about different cultures and people.
Organization(s)