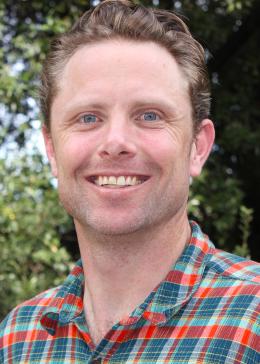 Leadership
Based In
Davis, California (USA)
Prior to working at UC Davis, Archie was the manager of three USAID awards at Arcadia Biosciences in Davis, California, focused on staple crops — rice and wheat — and transgenic approaches to addressing abiotic stresses. He also worked as an intern at the Millennium Villages Project at the Earth Institute at Columbia University.  Previously, he started an NGO with a close friend in Quito, Ecuador, that still is promoting access to education to children of pastoral families who recently moved to the city. He also worked with the Foundation For the People of Burma to implement a malaria suppression program, construct a small hydro-electric dam, and develop an English lesson curriculum.  
Archie holds a master's degree in International Social Welfare Policy from Columbia University where Archie's thesis focused on whether social safety nets have an impact on reducing stunting in Brazil, Ethiopia, and Mexico — three locations where large-scale safety-net programs were recently implemented. Archie also has a master's degree in International Agricultural Development from UC Davis where Archie's thesis focused on agricultural extension with refugee horticulture producers. He also holds a bachelor's degree from UC Santa Cruz.
When I'm not working, you can find me ... 
Outside
The best way to eat apples is ...
In a pie
What is your favorite travel tip?
Keep a snack ready for when you wake up in the middle of the night when traveling in other time zones!
Organization(s)